Daily Mile Track Open!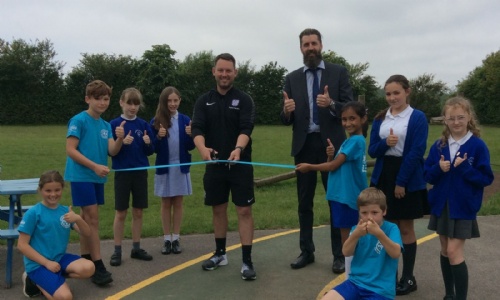 Daily Mile Track is Officially Opened
Our Daily Mile track was officially opened with the help of Mr Jones, our LASP partner coach. He gave a rousing speech to the whole school, emphasising the importance of daily exercise for our physical and mental well-being. Mr Jones has been working with our Sports leaders (pictured above) to train them to support their peers at playtimes to engage in active games.