Geography
The National Curriculum states:
A high-quality geography education should inspire in pupils a curiosity and fascination about the world and its people that will remain with them for the rest of their lives. Teaching should equip pupils with knowledge about diverse places, people, resources and natural and human environments, together with a deep understanding of the Earth's key physical and human processes. As pupils progress, their growing knowledge about the world should help them to deepen their understanding of the interaction between physical and human processes, and of the formation and use of landscapes and environments. Geographical knowledge, understanding and skills provide the frameworks and approaches that explain how the Earth's features at different scales are shaped, interconnected and change over time.
How we meet these aims
The aim of geography teaching at St Mary's is to inspire children to gain a deeper understanding of the world and its people. Geography helps children to understand the cultures of people from across the world and see how people and places are connected. We encourage children to take responsibility for their place in society and to respect and look after the environment.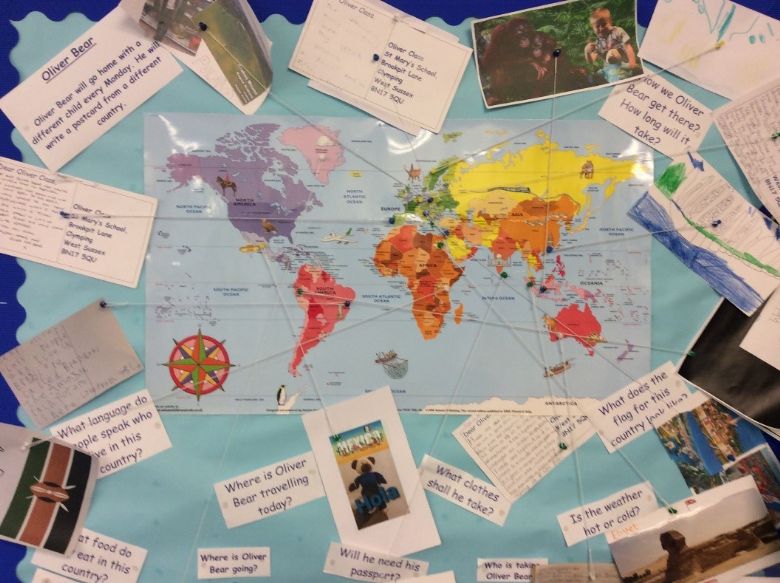 We develop the children's geographical knowledge and skills in many ways, including practical activities such as map reading, local walks, examining photographs and objects from locations around the world. We study the location of places around the world, climate, customs, land use and many other aspects of human and physical geography. Children learn geography through first-hand experiences in real life settings.