Safeguarding
Safeguarding and Child Protection
We take safeguarding and child protection seriously, ensuring we take a balanced and human approach. The ethos of the school is open so that staff, parents and children feel able to share concerns.
We have excellent recruitment procedures; every member of staff has full checks and up-to-date references. Those who volunteer on a regular basis or are unsupervised helpers, supply teachers and Governors undertake full DBS checks.
All staff receive appropriate training at regular intervals. We have policies and practices that focus on ensuring the health and well-being of the children, for example: risk assessments before every class trip, an annual safety check of our playground, a medicines in school policy and staff presence at the school entrance at the start and end of every day.
We have well-established ways of monitoring and responding to incidents of concern, including unexplained absences, difficult behaviour and significant changes in physical or emotional appearance.
Your role in keeping children safe
If you have any concerns over the safety of a child in our school, please share them with our Safeguarding leads or your class teacher:
Designated Safeguarding Lead:
Justin Murray
Acting Headteacher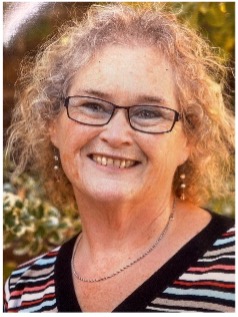 Deputy Designated Safeguarding Lead:
Joy Mott
Business Manager
Deputy Designated Safeguarding Lead:
Rachel George
Make sure all addresses and contact numbers are up to date.
If someone different is picking your child up, please let us know.
Be at school on time every day at designated drop-off and pick-up times.
Notify the school about your child's absence as soon as possible – unexplained absences are a key trigger for concern.
Take full note of the advice to parents if you are accompanying a class trip.
Permission for the school to use images
When your child starts at St Mary's, and for the duration of their education here, parents/carers will be asked to complete a permission form to allow images of your child to be published by the school on our website or in press releases. You can change your parental preference at any time by contacting the school office.
Sharing images: 'THINK BEFORE WE POST'
Parents and carers are welcome to take photos and videos of your child at specifically identified school events for personal use. However, please remember that these images must not be distributed or put online. This is to protect and safeguard all members of the community.
The Data Protection Act does not stop parents from taking images or videos at school events but you would breach it if you did not have the consent from other parents whose children might be captured in those photos or videos.
Read our safeguarding policy in full
If you would like to see a full copy of our Safeguarding and Child Protection Policy below or ask for a copy in the school office. We are always happy to talk further with parents.